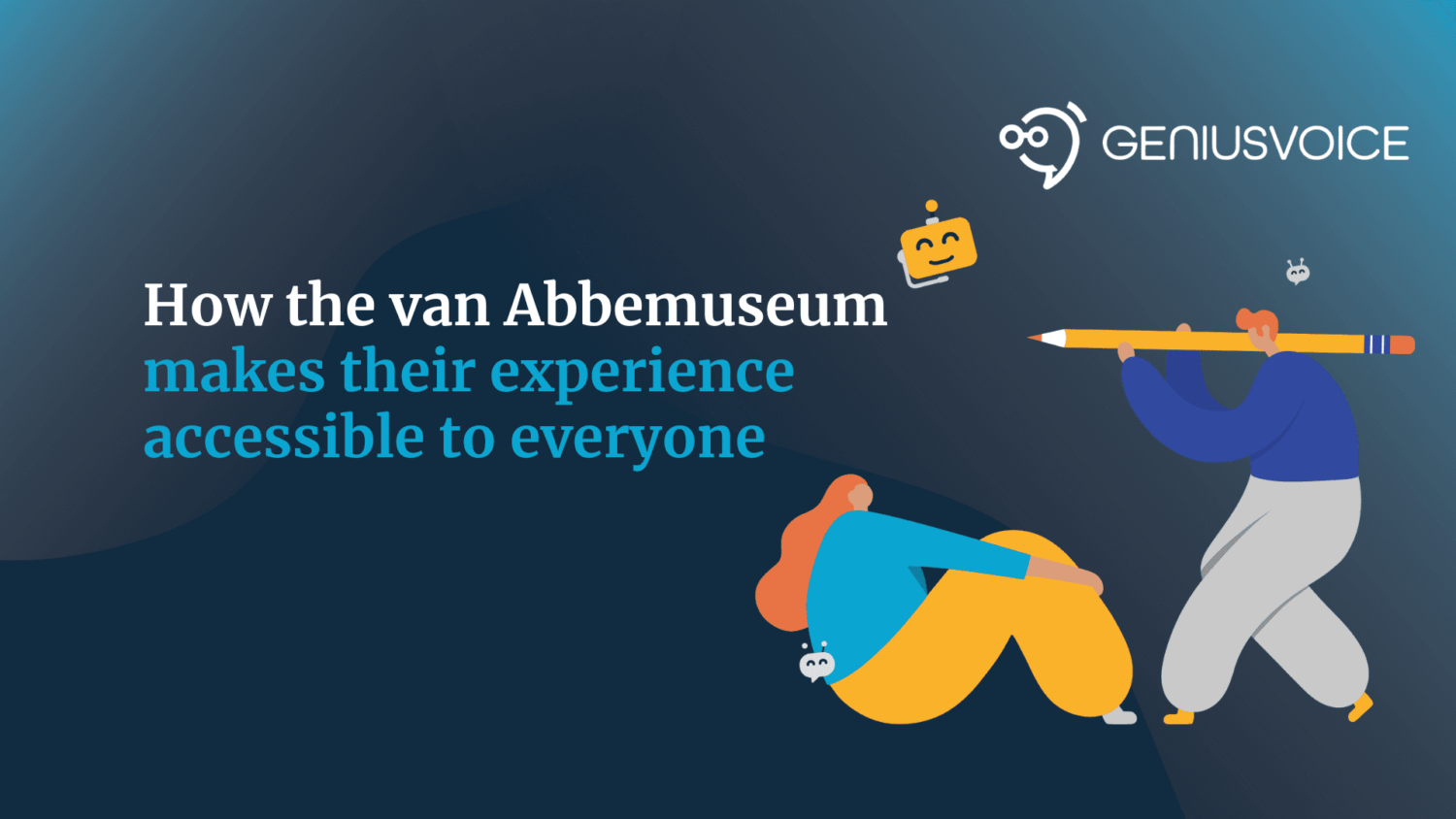 "My first memory of visiting a museum is from elementary school. I remember trooping onto a bus full of children and the two-hour ride to the museum. When we arrived, I was separated from the rest of the kids and placed in the charge of an older gentleman. He gave me a pair of headphones and a cassette player with an audio tour of the museum on tape."
Is how Sina Bahram, who is blind, begins his essay, "The Inclusive Museum", included in the book "The Senses: Design Beyond Vision". He talks about how the "kind man" did his best to find work that involved other senses like audio, let him touch things most others would not be able to in the museum or at the very least, described verbally what Sina could not actually interact with. However, while well-meaning, he points out how isolating this approach was, how he did not feel included nor could interact and share the experience of the museum with his fellow classmates. He asks, "Why couldn't I participate with my nondisabled peers?".
As he points out, while accommodations such as automatic door openers, ramps and elevators have been around in these facilities for the most part, we fail to recognize that the job does not "end" when disabled people are simply able to enter the building. We have to ask ourselves what kind of experience we are able to provide them once they are there and to what extent we are making it possible for them to enjoy what is on offer to the same degree as the rest of the visitors.
Sina himself puts emphasis on "creating the most welcoming and delightful experience for the widest audience imaginable", using technology as an "equalizer" through his company, Prime Access Consulting. They help design and create inclusive and accessible physical and digital experiences, from websites to mobile apps or the capital build of museums, libraries, and theme parks. In addition, in his essay, he includes some pointers on what to think about when we think about museum inclusivity; the questions we should be asking ourselves, some of which we will now take a look at:
Flexibility in Use: Can visitors interact with the information in a variety of different ways?
Let's take as an example The Van Abbe Museum in Eindhoven; "one of the first public museums for contemporary art to be established in Europe". In terms of "Flexibility in Use", Sina gives as an example the museums opening their doors earlier than usual, in order to give time and space for those on the spectrum or with sensory sensitivities to loud noises and crowded spaces to enjoy the work in peace. Indeed, The Van Abbe Museum, for example, also offers the "Unlimited" (guided) tours that take into account the specific needs of the blind/partially sighted, deaf/hard of hearing, those with aphasia or Alzheimer's. They provide free entrance for supervisors of people with disabilities so the visitors can have the museum experience together with them, allow service dogs or offer folding chairs that can be borrowed during the visit.
Equitable Use: Can visitors with different functional limitations get a similar, or equitable experience?
The "DELINKING AND RELINKING" display at the Van Abbe Museum, one I got to visit myself some months back is "the first, fully multi-sensory collection display in the Netherlands". It is an invite to experience art differently, outside of its often visual medium, by touching (Figure 1), smelling (Figure 2) or listening (Figure 3) to it. Incorporating over 25 multi-sensory tools such as Braille, scent interpretations, tactile drawings and soundscapes, the collection not only enriches the experience for all visitors, but also makes the artwork accessible to a wider audience, including blind visitors and wheelchair users.
Figure 1 - image description: A photo of the tactile version of the artwork Promised Paintings (Angel 2) (1998) by Gülsün Karamustafa, side-by-side with an enlarged photo of the tactile legend provided with it. The tactile legend is a glass plate that contains small square samples of the materials and textiles of different feels below one another. These are for the visitors to be able to differentiate between the colors used in the artwork upon touching it. On the legend, the corresponding colors are provided in both Dutch and English in text, as well as in Braille.
Figure 2 - image description: A photo of the artwork Yearly Fair in Sicily (1933) by Gé Röling, side-by-side with a photo of me holding a card that contains the scent interpretation of the painting and is meant to be smelled. The text on the card reads: "Animal scents mingle with fresh spring scents to show the contrast between the hard life of poverty in Sicily and the hope that a new season brings.", together with its both Dutch and Braille counterparts.
Figure 3 - image description: A photo of the artwork Interrogation (What Kind of Bird Are You?) (1956-1958) by Max Ernst and a phone held-in hand in front of it. On the screen of the phone is the digital app of the museum that contains the musical piece composed for the piece by composer Sachit Ajmani that the visitors can listen to.
To paint a fuller picture of what that looks like, allow me to share some more footage I took myself during my visit:
Some drawings included in this collection are not available only to those who can see, but are also provided as tactile drawings on glass plates (Figure 4), so one can feel them. While this is not the case for all the felt alternatives of the artwork, these ones also have the advantage that if someone is both blind and, for example in a wheelchair, it is not expected that they are able to reach a certain height to be able to feel the embossments. Rather they can do so at their own convenience, while remaining seated, thanks to the glass plates being moveable.
Figure 4 - image description: A photo of the artwork Forward (1932) by Pieter Ouborg, side-by-side with its embossed counterpart. The latter is in the form of a large rectangular glass plate sitting on a shelf and can be picked up and felt.
Similarly, for work such as sculptures that take up an entire room, miniature versions (Figure 5) are offered for those that are blind and otherwise, extending the audience the artwork can now reach and the way it can be experienced by all.
Figure 5 - image description: A photo of the miniature sculpture version of the artwork New Orleans: Shotgun House with Rainwater-Harvesting Tank (2008) by Marjetica Potrc placed on a stand.
While a great first look at what is possible, what our museums can look like in this "Equitable Use" sense, of course, this collection is not perfect and can be improved in many ways. It is 2022 and yet this still is "the first, fully multi-sensory collection display in the Netherlands". And, in the end, not all the artwork has these other mediums of experiencing them available either.
Low Physical Effort: Can visitors fully appreciate the given information without needing much physical effort or dexterity?
Even when accommodations when experiencing the artwork are offered for one condition, for example for visual impairments, the placement of a tactile alternative or its form and having to "pick it up" to access it still assume certain levels of abilities, such as physical ones. There may be visitors that do not have that much arm strength/mobility or are not able to move their arms at all, while also being blind and in a wheelchair. More attention can and must always be put towards intersections of these needs and how best we can address them.
Just as Sina says, though, we cannot keep using perfectionism as an excuse not to put in the effort to continuously make things more inclusive or let the fear of "getting it wrong" keep us from making an attempt in the first place. After all, inclusion, at its core is "a state or thinking and acting toward a shared purpose based on a commitment to iteration, refinement, and self-improvement.", one we must apply to both our establishments and efforts. Whether we are able to influence how we can structure exhibitions in museums or are, for example, working on digital solutions such as building websites with our day-to-day works, it is our responsibility to make sure that we not only help people "get in the building", but are minding and actively taking into consideration the actual experience they will have once there.